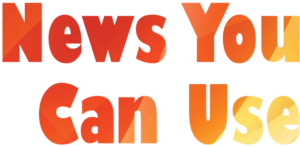 Often I am asked, "Should I pressure wash or repaint my exterior"…
Well it depends on a few factors. This blog post will help our readers understand when they should simply pressure wash or repaint their home or businesses. If you have already budgeted for repainting your property(s) then treat yourself to a fresh paint job for your exterior only if one of the below applies to you:
Your paint has begun to chip, bubble and/or peel
Paint color is faded (Oxidized) or has become washed out
It is a color that is no longer popular or you dislike the color scheme of your exterior
Pressure washing will cure your descending curb appeal. The best part is that it is a fraction of the cost to repaint. The cost to professionally pressure wash a 2,000-sqft home will cost about $250.00 to $350.00. The cost to repaint the exterior of a 2,000-sqft home will range from $1,500.00 upwards to $3,000.00 and then there are additional costs related to accessibility and size of your home.
Did you buy a home with an exterior paint color that you did not like?
I am willing to bet the "majority" of readers already like the color or their home. Hence, if you just want your home to look like new again and your facade is in good condition – hire a professional pressure washing company.
If you are a property manger of a Townhouse or Condo development and have a fully funded budget to either pressure wash or repaint, but the HOA Board Members are divided on whether they should pressure wash or simply repaint all of their buildings, then the same three bullets mentioned above still apply. It's also important to look at the challenges as a team while taking the residents/tenants best interests in mind.
Pressure Wash or RePaint my Exterior
We can pressure wash an eight unit two-story town home building, on average, in just under 6 hours which includes all gutters, downspouts, soffits, walls, driveways, sidewalks, curbing, screened in patios, privacy fence screens, etc. I was a commercial construction project manager for 15 years before I started my professional pressure washing business and can confidently tell you that repainting the same building exterior would take at least 3 to 4 days. In addition, painters do not clean gutters, downspouts, vinyl soffits, driveways, sidewalks, curbing, screened in patios or fencing. You will still need to hire a pressure washing service.
Look at it this way… would you pay a landscaping contractor to lay all new sod, plant trees/shrubs/flowers around your home or business only to neglect your new yard? Try not cutting the grass, hedging the bushes or not spraying for weeds/bugs for a few months. Same goes for your building exteriors and hardscapes, pressure washing is a much needed annual maintenance item that should not be overlooked.
Estimate Form